Dhammika Ashramaya is a Nunnery Meditation Monastery in Sri Lanka which started in 2003. All the nuns and lay meditators are under the leading and guidance of Nā-Uyana Aranya.
Currently, there are about 110 residence nuns and lay women. Foreign and local meditators in Dhammika Nunnery are under the guidance of Venerable Angulgamuwe Ariyananda Thero and meditation method is Pa-Auk Meditation. Dhamma advice and guidance from Ven. Pannyarama.
Distance between Nā-Uyana Aranya and Dhammika Ashramaya about 2.5 KM, about 40 minutes by walking.
Below are the information for you to further understand the living life in Dhammika Ashramaya
1. Dhammika Ashramaya can be divided into six areas. There are two parts in lower area which is D, E and F area and three parts in mountain areas which is mountain A, B, and C.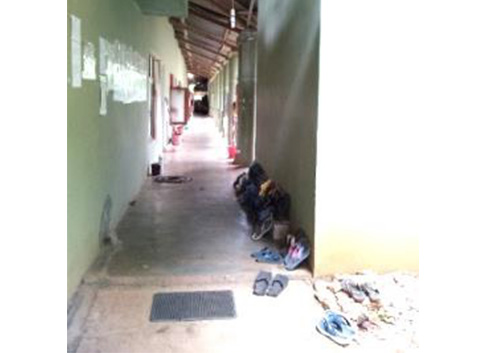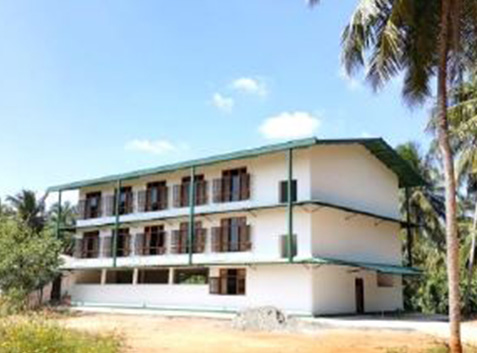 2. Interview and Dhamma Talk
Meditators in Dhammika have interview once a week with Ven. Ariyananda Thero. Currently, interview fall on every Wednesday and Dhamma Talk on every Saturday in Dhammika second floor. Teacher will give instructions and advises according to each meditators' condition. As a meditators also should report honestly. Perhaps you may have nothing to report on particular day, you are encourage to attend interview session as well due to respectful to the Dhamma and teacher. You may able to get some encouragements and Dhamma from the interview. If due to some reason (sick) you are not able to attend the interview or Dhamma Talk, please request someone to take leave from teacher.
3. Contact, Arrival and Visa process
If you wish to come to Dhammika Ashramaya for meditation, firstly please send your application form and a copy of your passport to Na-Uyana email: nauyana@gmail.com . (You can download the application form from Na-Uyana Website: https://nauyana.org or either request from Na-Uyana). After permission granted, we will send you reply.
If you wish to stay less than 3 months period, you can apply Tourist visa through internet. Sri Lanka Immigration will give you 30 days visa on arrival and you can further extend another 2 months later. If you wish to stay more than 3 months, you have to apply Entry Visa. Firstly, you have to inform Na-Uyana Office clearly. We will help you to get government approval letter and monastery will provide you sponsorship letter. With this two letters printed, you can apply from the Sri Lanka Embassy in your country and you will get your entry visa. With this entry visa only you can further extend your visa up to 1 year, (Note: It is not an easy task for monastery to get government approval letter for you. Once you apply, please fulfil your words to come. Otherwise, you will get a bad impression from monastery and it will be affect for your future application.)
For the visa fees, monks and nuns are free of charge (your passport picture has to be ordain picture as well). Lay people will be charge depend on the duration you stay, One year visa fee about USD 160. Please get ready few copies of photo (size 3.5 cm x 5 cm).
Due to respect, please email inform again few days in advance before you come.
For further visa details, please visit to our website: Visa Application Procedures
6. International Parcel And Mailing
We mainly use Na-Uyana address,
Address: Nā-Uyana Aranya Senasanaya, Pansiyagama 60554, Sri Lanka
(Please remember to indicate receiver's name in English)
Phone: (94) 37494 2213 / (94) 37379036
7. Communication and Contact
DHAMMIKA ASHRAMAYA MEDITATION TIME TABLE

BREAKFAST AND CLEANING DUTIES

BED TIME / OWN FURTHER PRACTICE